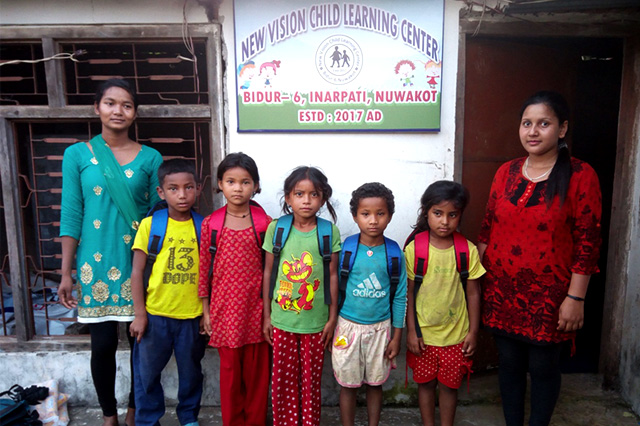 35 years old, Indira Khatiwada is a residence of Tindhare, Nuwakot. She has two daughters and a son. Her husband works in gulf country as a labor. Her husband does not earn much. Due to their poor economic condition Indira has admitted her daughters Anuska Khatiwada (age 8) and Anjali Khatiwad (age-10) in government school. Anuska study in grade 2 and Anjali in grade 5. Her son (age 3) is younger in the family and stay with her in home.
It was hard for Indira to support her daughters with educational materials. She heard about Nuwakot AG CLC through community people and she send her two daughter in the CLC, only to get stationaries items for their study. But as time passes Indira realizes that CLC is not just about to get stationary materials but this is a place where her daughter get guidance in their study, involve themselves in extra curriculum activities and have meal for one time a day.
In October 16, CarNetNepal has organized training in Nuwakto AG CLC for the CLC student's parents on 'Parenting'. Indira also got a chance to involve herself in the training. Indira says, "During the training we taught about good parenting and our role & responsibilities toward our children. Before I don't give much priority to my daughter's education and does not support them with their study materials, even when I have money. But now I felt how important education is to make my daughter future better."
"I used to scold my children and sometime punished them if they don't complete their homework and never went to school to know about their progress in study." She says. After receiving the 'Parenting' training she is committed to go to her children school once in a month and update herself with her children's progress in study from their teacher and try to create child friendly environment in her home.