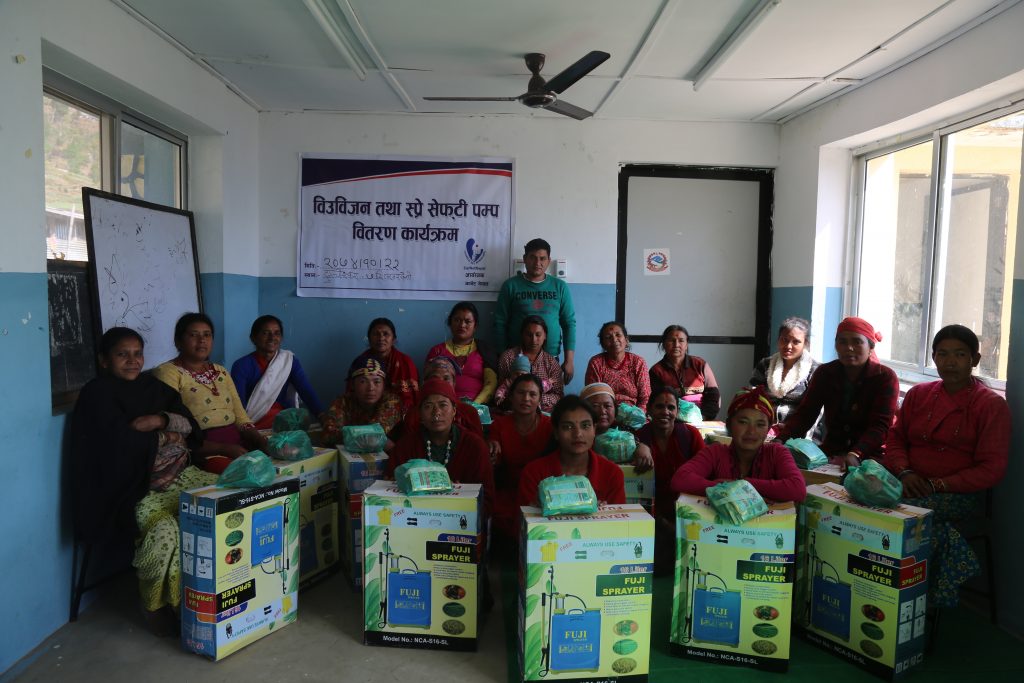 On 5th of February, CarNetNepal has distributed seasonal vegetable seeds and sprayer pumps to 22 women of Dhupcheshowr Rural Municipality, Shikherbesi-7, Nuwakot.
Last December, these women were trained on vegetable farming for sustainable livelihood by CarNetNepal. Poor economy, marginalized, trafficking vulnerable and earthquake affected women are selected with the recommendation from local government officials and Tamang Society Youth Club of Shikherbesi-7, for the program.
Bhesh Bahadur Sitaula- Village Development Committee Chairperson of Shikharbesi-7 has distributed one Sprayer pump and cucumber, local pumpkin, long beans, beans, mustered, local tomato, radish, cauliflower, chilly, cabbage etc. are distributed in the program.
"Tamang (indigenous) people of hill side of Shikharbesi are struggling for sufficient foods and green vegetables for whole year because of less productive land, lack of knowledge on multi crops system, kitchen gardening and modern crops production. Lack of insufficient food leads to vulnerable of trafficking and child protection. I hope this program will help the locals to increase their productions and have sufficient food to consume." Says Sitaula.
CarNetNepal is promoting sustainable livelihood through income generation activities from vegetable farming among the locals of Shikherbesi.