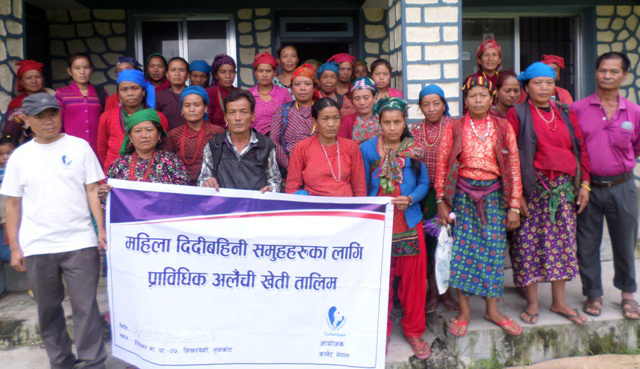 In August 28, CarNetNepal has organized a technical training on Cardamom farming for it's Shikherbesi women's group at Shikherbesi Health Post, Nuwakot. Total 37 women have participated in the training. After the training, CarNetNepal has distributed 8000 pieces of cardamom seed plants to the trainee and other members of woman groups on September 4. Each of the 63 members of six woman's group were provided 126 seed plants for cardamom farming.
The main objective behind initiating Cardamom farming among the woman of Shikherbesi is to generate income and make the women's group economically self-dependent to minimize the risk of human-trafficking caused by poverty.
In Shikherbesi CarNetNepal has six woman's group; Mala Bhanjyang Woman's Group (9 members), Pragatishil Woman's Group (7 members), Malakharka Woman's Group (12 members), Chetana Woman's Group (12 members), Shering Woman's Group (12 members) and Simle Woman's Group (11 members).