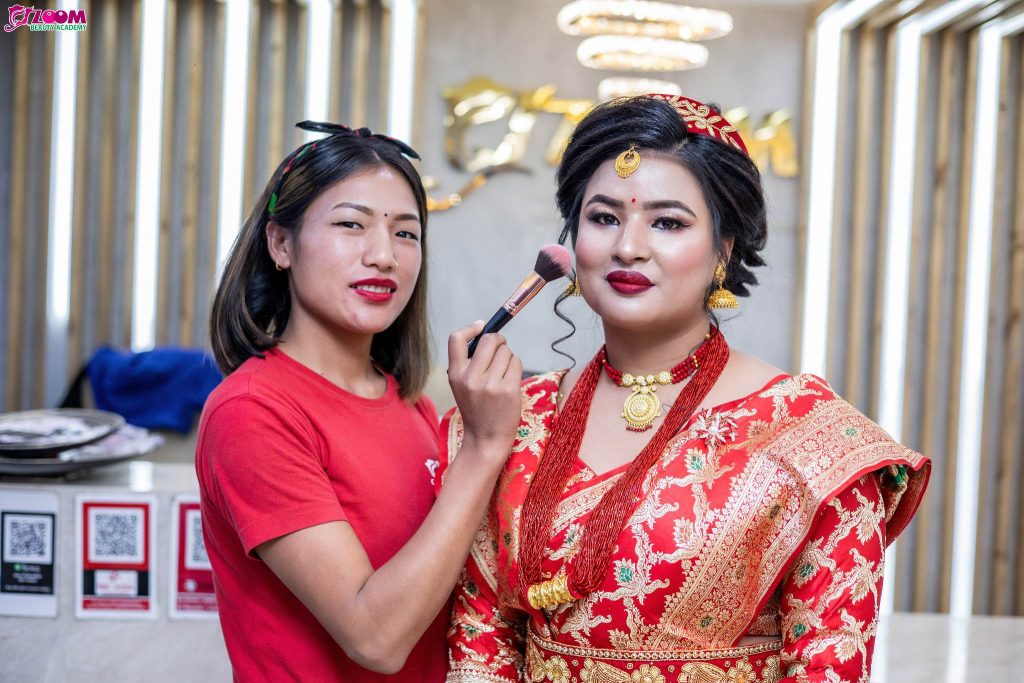 Sarita Dong, 26-years is survivor of massive landslide of Lidi Jugal 2, Sindhupalchowk.  Due to acute financial problem, she dropped out from school.  In small age, she was compelled to go for foreign employment in Iraq (illegally).  There she was in domestic work as bonded labor for 2 years. Due to the covid-19 lockdown, she came back to home.  She couldn't rejoin the school since she felt awkward to study with juniors.  Being a land slide survivor, she got an opportunity to get skill-based training, (after interview) under CPIA covid-19 project of CarNetNepal.
Ms. Dong received 2 months basic Beauty Parlor training at Chautara, district headquarter of Sindhupalchowk. She completed 3 months of volunteering work in the same Beauty Parlor.  Pursuing the same profession, she came to Kathmandu for further advance training at Zoom Beauty Academy.  Understanding her critical financial condition, she was again selected by CarNetNepal and supported partially, paying her training fee Rs. 25, 000/-.  After nine months of training, she got a job in a beauty parlor.  Now she is working as a beautician cum instructor in Kathmandu.
In an interview with Board Member of CarNetNepal, she shared her vision.  She said, " I wanted to run my own business, so I will be economically independent and live with dignity. I have a dream to support my children's education with my own income later when I got married. Through my achievement, I want to advocate for women's economic independence over early marriage".
This year In CarNetNepal project, Sarita actively volunteered to conduct awareness against child marriage, in her community reaching 25 HHs.